As the Internet continues to evolve, search engine companies, including Google, focus their attention on delivering the best search results to the online user. Through various techniques, Google and its competitors attempt to push popular and legitimate businesses that meet the search query to the top ranks of their results. For a company to achieve a high ranking in a search query, it must build a strong brand online and off-line to enhance favorable SEO signals.
Online and off-line website promotion must include branding signals designed specifically for search engine optimization. These signals might include a physical & virtual business location, accreditation's, public relations, building a loyal customer base, developing a strong business reputation, providing visual content, developing other business deliverables, generating referral leads, and offering expertise.
Online/Off-Line Business Location
If your business includes an online website or physical location, it is important to push your company brand. Promoting a physical location for your business requires an effective company listing on various sites including Google Maps, Foursquare, Yelp and others. The more ways online users can find your physical location using the Internet, including address and telephone verification, the more traffic you will drive to your business. If you have a physical location, your website should never appear it as a generic site that is void of any actual office or way to contact/visit.
A Dedicated Staff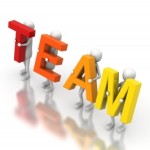 If your physical or internet business is in need of hiring new staff, consider posting all of your available jobs online. Search engines use this information to support the legitimacy of your business. Job listings can be posted on a variety of sites including Career Builder, Simply Hired, Indeed, and others. Additionally, you and your staff can list your company in the work experience portion of many sites including Facebook, and LinkedIn.
Business Accreditation's
Acquiring business accreditation's, including joining trade associations and receiving awards, will help your business develop trust in the marketplace. With your business profile located on websites and in online directories will help build confidence in your customers, clients, suppliers and associates. When accreditation's are achieved in your business, make sure the information about your company is posted in trade association directories and other organizations including the Better Business Bureau.
Public Relations
Magazines, newspapers and online blogs work well as major channels for spreading positive information about your company. Write and post quality press releases on all of your new products and services. Publicly announce all your nominations for business awards, and discuss all the recent events within your organization, including the promotional advancements of employees and management. Publicly celebrate your business milestones including the company anniversaries, moving to new locations and any other pertinent news. If your business expands, it is important to post a press release detailing the expansion.
Solid Customer Base
Building a solid, loyal customer base is essential to the success of your company. At your physical location, you can easily create promotions to entice and excite your customer base concerning your offered services or the sales of your products. You can promote online customer loyalty in a variety of ways including through internet sales, email newsletter subscriptions with e-coupons and other exciting promotions. To continually develop a loyal base, connect to social media sites and become active in providing and accepting Facebook "Likes" and Twitter "Follows".
Strong Business Reputation
As an online or off-line company owner, it is imperative to build a strong business reputation. At your physical location, you can use the services of the Chamber of Commerce or the Better Business Bureau to ensure you have positive records that concern your local business. Online, you can rely on effective services like solid positive reviews on Google Maps, Amazon.com, and ripoffreport.com.
Visual Content
You can promote your business on the internet using promotional or instructional videos that help your clients or customers find answers to the questions they have about the services or products you provide. YouTube and Vimeo offer free ways to gain instant visibility to promote your business brand online.
Business Deliverables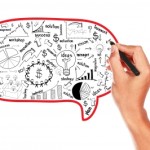 An additional way to make your presence known on the internet is to develop quality online brochures or post attractive company photos. Additionally, you can create professional looking presentations that highlight and promote your products and services.
Referral Leads
Develop and design your own blog using a WordPress blogging site using a Custom WordPress theme to post information, questions or answers on your own website, or on another weblog. Make sure that every time you leave any information at a visiting blog, you provide a link back to your website. This will ensure additional traffic on your site.
Expertise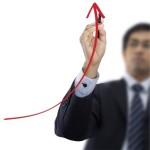 Actively participating in online forum discussions on topics that are relevant to your company website is an free and easy way to help build your brand. Sharing your knowledge of the industry with others will have them coming to you for answers in the future. This will build a strong loyal base and help promote the sales and services you provide.
About The Author
Olga Ionel is a creative writer at ThemeFuse.com – a top provider of WordPress Themes. She is passionate about studying online marketing industry and sharing informative tips.