The evolution of mobile gaming was not a steady rise from Nokia's now iconic Snake game to the long-awaited augmented reality frontier. The consecutive success of the Game Boy and then the Nintendo DS and Sony PSP proved there was a hunger for gaming on the go but the technology lagged behind. While the desire for handheld multi-player gaming did eventually fuel the development of some of the systems that make modern smartphone performance possible, a two-punch combo of poor quality displays and crunchy graphics meant cell phones played second fiddle to handhelds in the mobile games space for years.
All that added up to smartphone gaming having relatively rocky beginnings and a shockingly meteoric rise to the top. As noted, though the technology wasn't up to par the interest was certainly present. The main thing standing in the way of mobile gaining dominance over handhelds and then consoles was the games themselves. To create a truly amazing game requires a truly amazing platform, and even in the latter half of the 2000s the devices on the market were not up to the task of supporting complex, rich, graphics heavy titles.
Then just a few years ago mobile technology started advancing in leaps and bounds, with companies like Snapdragon releasing some of the best mobile processors for gaming. These allowed game developers to start creating titles that rivaled the look and playability of sixth gen console games (or better) on mobile. And from there, the mobile gaming world has seen a flood of innovation from Nvidia's Tegra processor to Unreal Engine 4.
And that's not all. The streamlining and democratization of the game development sphere means everyone from small businesses to big data is jumping feet first into the mobile space hoping to capitalize on the changing definition of what it means to be a gamer. The rise of fresh player demographics like adult women is inspiring companies to use games to learn more about players via sophisticated built-in analytics.
On the consumer side, the excitement over the VR headsets that flooded the market this year has given way to the highly anticipated release of augmented reality technology and the possibility of hassle-free streaming games. But add-ons aren't the only thing that caused Sony Computer Entertainment Worldwide Studios president Shuhei Yoshida to admit that mobile is killing handhelds. As software and hardware makers continue to roll out incredible innovations, expect to see the big newly released titles blow those from the previous year (or even previous quarter) out of the water.
There will always be console (and PC) devotees and that may just be the most surprising part of the future of mobile gaming. There is still room for choice. While mobile takes a lion's share of the $72.5 billion gaming market and handhelds go extinct, PC gaming is making a comeback. So-called serious gamers will likely always have something derisive to say about the quality of mobile gaming but as the technology advances, they may just be grasping at straws.
Eventually how you play will depend less on whether the tech is there but what kind of experience you want to have. Maybe it's the traditional first-person shooter playing out on a big screen, streaming from your phone to your TV. Maybe it's slipping that phone into a headset to immerse yourself in VR or even AR. Maybe it's loading up Taneli Armanto's fresh take on Snake to take your mind off your morning commute. Or as many anticipate, it could be all three because the future of mobile? Is wide open.
Via http://www.giantbomb.com/profile/banielse/blog/355-snake-nokia/107221/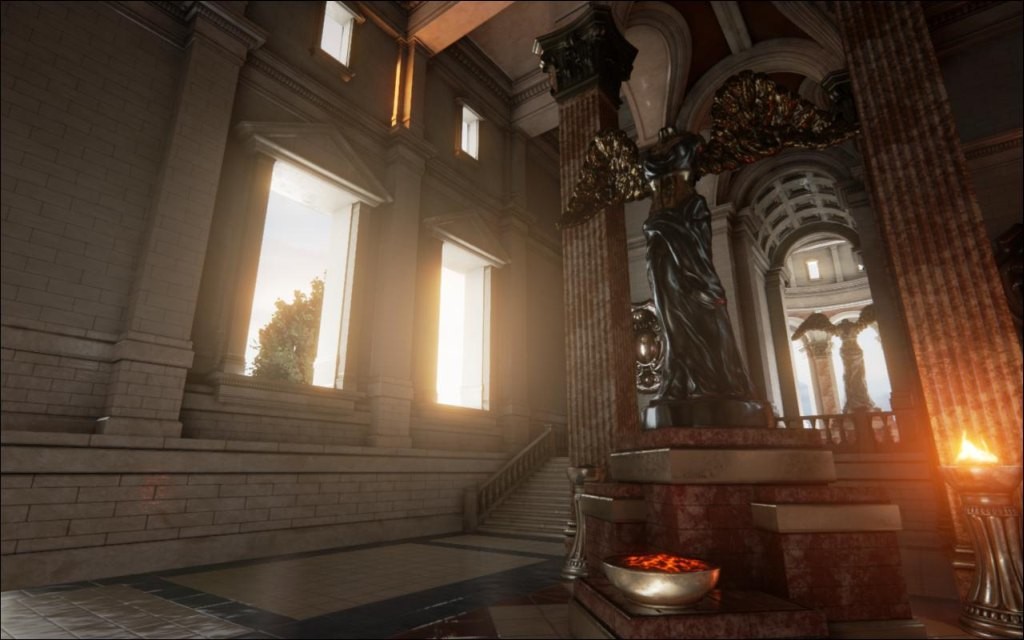 Via http://www.geeks3d.com/20140501/unreal-engine-4-tech-demos-pack-including-elemental-and-a-shooter-game-download/
About the Author
Jessica Oaks is a freelance journalist who loves to cover technology news and the way that technology can make life easier. She is also an editor at www.freshlytechy.com. Follow her on Twitter @TechyJessy.