Top Apps and Software for Synced Devices
With smartphones, tablets and laptops now an everyday fixture in people's lives, the long-held promise of near universal connectivity has finally arrived. Spearheaded by companies like Samsung, which has invested heavily in sync devices over the last half-decade, this new connected era allows individuals to access information, personal data, files and more, from anywhere and at any time. Whether you want to settle a bet at the bar, pull up a work file during the weekend, or need to conduct some last-minute banking, you can, right from your phone. These connected devices have literally changed the world for hundreds of millions of people.
So You're Thinking of Syncing Your Devices…
To make the most of sync devices requires some degree of engagement from the user. Syncing information to multiple devices – so that it can be viewed on, say, both your smartphone and laptop, for example – isn't hard, per se, but isn't always intuitive either. If you've heard the phrase "sync devices" bandied about but never quite understood how to do it yourself, then this article is for you. With the applications and software programs listed below, syncing your devices – and putting all of your information right at your fingertips – is easier than ever. Download these apps today and get started.
Google Drive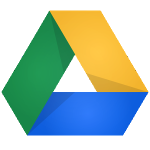 One of the easiest, quickest and most intuitive ways to sync devices and make information accessible anywhere is through Google Drive. All that's needed is a Google account, which by this point in time most people have, and one can store and create documents in the cloud. Think of Google Drive as Gmail for files, rather than messages. Everything from photos to spreadsheets and text documents can be stored, and shared, using Google Drive – and it's incredibly easy and free.
Source: https://play.google.com/store/apps/details?id=com.google.android.apps.docs
Dropbox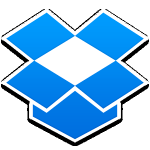 Similar to Google Drive, Dropbox enables online, cloud-based storage of various file types, including photos, music, spreadsheets, PDFs and more. However, as Dropbox isn't provided by one of the Internet's largest, most reputable companies, some accounts do require payment. After all, Dropbox has to pay the bills somehow, and it doesn't have a massive advertising platform to do it! That being said,
Dropbox does offers free account options, and is a proven and respected platform for storing information in a central location for decentralized access.
Source: https://play.google.com/store/apps/details?id=com.dropbox.android
Goodsync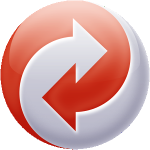 Available for Windows, Apple, and Android devices, Goodsync is a software program that automatically backs up files on sync devices, without storing them in the cloud. The program can both backup and sync files, and it can do so either in real-time or on scheduled delay. And with Goodsync Connect, it does this quickly and securely, without relying on 3rd party servers, which can slow this process down and introduce potential vulnerability.
Source: https://play.google.com/store/apps/details?id=com.siber.gsserver
Apple iCloud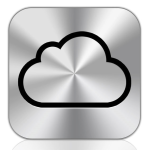 If you have an Apple product, then you are likely already aware of iCloud. In fact, if you're like some, you may be familiar with iCloud because you've been frustrated with the service a time or two. Despite some issues that may hinder ease of use for some, there can be no doubt that iCloud is a tremendously powerful and effective platform for sync devices. Whether it's music, photos, apps, or more, iCloud makes it possible to view all of your data across the full suite of Apple products – iPhones, iPads, iMacs and more. And like Google Drive, it's entirely free. Better yet (for most, anyway), it's automatic too. Activate it and forget about it!
Source: http://www.connectedrogers.ca/wp-content/uploads/2012/03/apple-icloud.jpg
Jessica Oaks is a freelance journalist who loves to cover technology news and the way that technology can make life easier. She is also an editor at www.freshlytechy.com. Follow her on Twitter @TechyJessy.